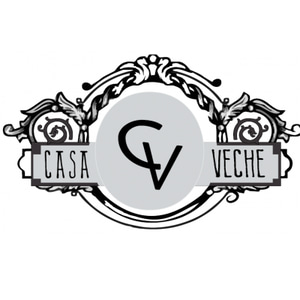 Casa Veche

Traditional Romanian Restaurant with a splash of diversity!
Casa Veche is a restaurant which offers the rich flavors of traditional Romanian cuisine. With a deep-rooted passion for gastronomy, we take pride in serving dishes that are cooked with the utmost care and love, reminiscent of homemade meals. Each bite transports diners to the heart of Romania, where the culinary traditions are treasured and celebrated.
Traditional Romanian Cuisine
Experience the rich flavors and cultural heritage of Romanian cuisine, along with iconic dishes from other culinary traditions, for a truly remarkable dining experience. Indulge in the traditional Romanian dishes, such as sarmale (stuffed cabbage rolls) and mămăligă (polenta), which showcase the country's rustic charm and bold flavors. Additionally, explore the delightful offerings from other cuisines, adding a touch of diversity and excitement to every meal. Let each dish transport you to a new destination, providing a unique and memorable culinary journey. Immerse yourself in the authenticity and diversity of flavors, and let your taste buds embark on a delightful adventure.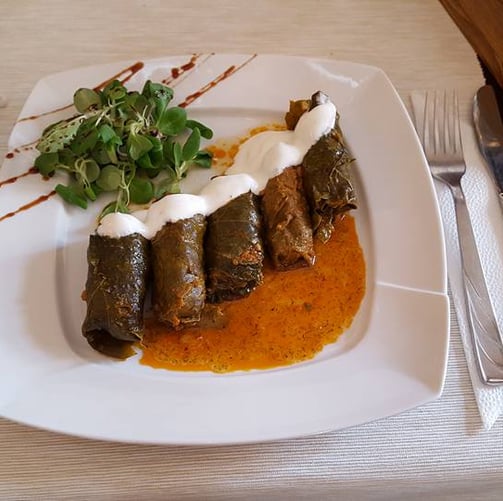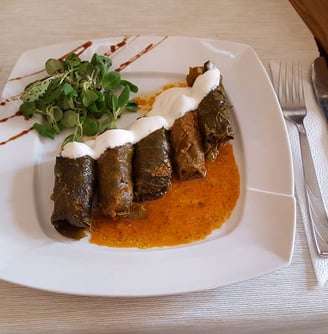 Indulge in a delightful dining experience on our exquisite terrace, where every meal becomes a moment to savor amidst the open air. Immerse yourself in the lively ambiance and charm of the old center, feeling the vibrant pulse of history and beauty as you dine. Whether it's a casual lunch or an intimate dinner, our terrace offers a perfect setting to enjoy delicious cuisine while surrounded by the enchanting atmosphere of the historic surroundings. Welcome to a culinary journey where great food meets the timeless allure of our old center.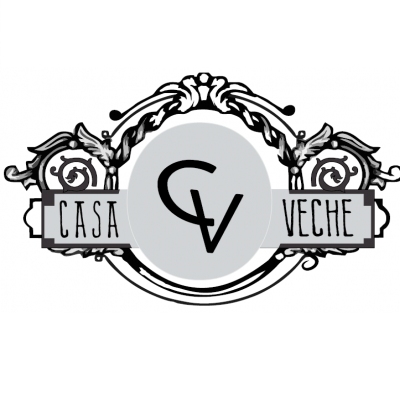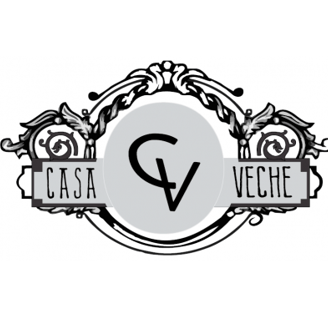 Admire the unique decor of our restaurant, featuring beautiful paintings created by local artists.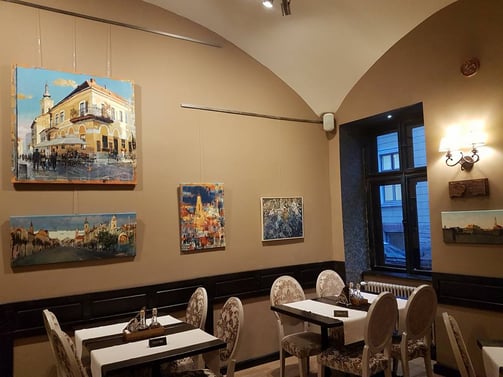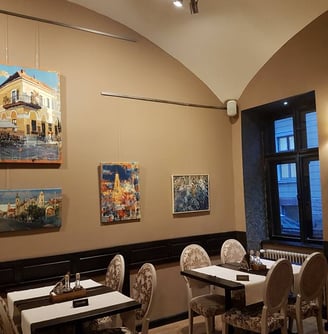 Casa Veche, is a charming traditional Romanian restaurant nestled in the vibrant heart of Cluj-Napoca! Our diverse menu is a culinary journey through the rich tapestry of Romanian flavors, offering not only beloved local delicacies but also enticing international delights, ensuring there's something to please every palate.
However, Casa Veche is more than just a dining destination – it's a celebration of art and culture. As you savor our delicious offerings, let your senses be captivated by the visual symphony around you. Local artists grace our walls with beautiful artwork, creating a warm and inviting atmosphere that enhances your overall experience.
Step into Casa Veche to immerse yourself not only in the tantalizing tastes of Romania but also in a visual feast that reflects the essence of our culture. Join us for a memorable dining experience where every bite tells a story, and every piece of art adds a touch of warmth to our welcoming space. Come, be a part of the celebration of Romanian culture at Casa Veche!
Thank you for considering Casa Veche as your destination to savor the authentic taste of Romania in the heart of Cluj-Napoca. We invite you to join us on a culinary journey where tradition meets innovation, and every dish tells a story. Your presence enriches our dining experience, and we look forward to welcoming you to Casa Veche for a delightful celebration of Romanian flavors. Come, indulge in the warmth of our hospitality, and let your senses revel in the richness of our culinary heritage. We can't wait to make your visit to Casa Veche a truly memorable one. Mulțumim și vă așteptăm cu drag! (Thank you, and we look forward to seeing you with joy!)
Contact Us and Let's Plan Your Culinary Experience Together!